Whether you need preventive care or boarding services, Parker Veterinary Hospital offers a friendly, knowledgeable, and experienced staff dedicated in keeping your pet happy and healthy. Throughout the years, we have proven that our service, quality, and passion are second to none.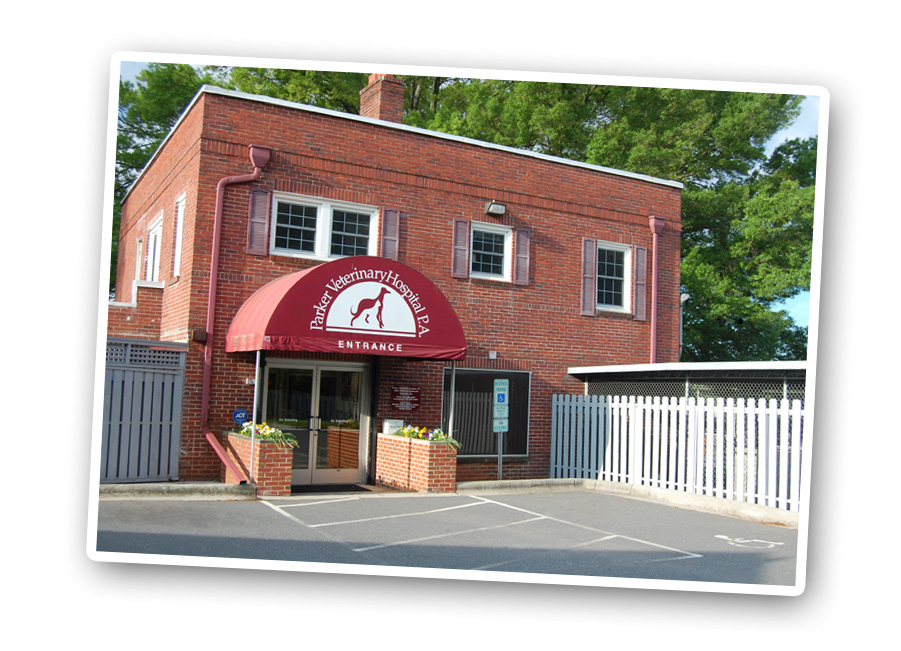 We have been caring for pets since Dr. Parker started the business back in 1937, so we have a rich and established history when it comes to animal care. While the city of Charlotte has undergone many changes over the last century, Parker Veterinary Hospital has evolved from a hospital that primarily treated horses and farm animals that worked the sprawling Charlotte farmland, to a full service veterinary center for companion pets.
Our Mission
Though many changes have taken place, the mission of Parker Veterinary Hospital remains the same: to offer top quality care administered with kindness and compassion to every pet and pet owner who comes through our doors.
Our pet owner clients consider their dogs, cats, birds, ferrets and other furry or feathered friends important members of the family. It is our goal at Parker Veterinary Hospital to provide a comprehensive list of services that keep your beloved pets healthy and happy. Of course, we provide the medical care such as spay and neuter surgeries, treatment for injuries, preventative care and diagnostic services that you would expect from a veterinary hospital. We also provide an array of other services for your convenience, such as boarding, grooming, and our in-house pharmacy. Parker Veterinary Hospital strives to be your one-stop care center for your special "family member."
State-of-the-Art Veterinary Care in Charlotte, NC
With recent advances in veterinary care, Parker Veterinary Hospital keeps our facility outfitted with the state-of-the-art equipment and stocked with the best medications and treatments for our patients. We pride ourselves in combining modern medicine with old fashioned values. It is this combination that sets Parker Veterinary Hospital apart from other veterinary clinics. If you are a new pet owner or you and your pet are new to the Charlotte area, then we look forward meeting you! Call us to schedule your first appointment.