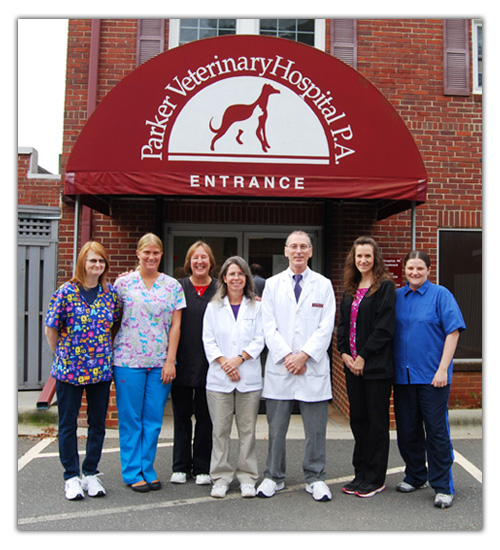 Charlotte Vets
The veterinarians at Parker Veterinary Hospital offer a valuable combination of experience, competence and genuine concern for the well-being of all animals. Working with a dedicated staff of paraprofessionals, including licensed Veterinary Technicians, we provide the highest standard of medical care for our patients in a friendly, family-like atmosphere.
Meet Our Team
Jonathan Murray, DVM, received his Doctor of Veterinary Medicine degree in 1984 from the University of Florida. While he grew up in Florida, he calls himself a Charlottean since he has been practicing in Charlotte over the 30 year since his graduation. He became the owner of Parker Veterinary Hospital in 1990, taking it over from the original owner's son, Luther L. Parker.
Carolyn White, DVM, MS, graduated from North Carolina State University with her Doctor of Veterinary Medicine degree in 1997. She received her master's degree in biology from East Carolina University in 1993. Originally from Montana, she has made North Carolina her home for the last 25 years. She has been practicing veterinary medicine at Parker Veterinary Hospital since her graduation in 1997.